Welcome from the PLWA Board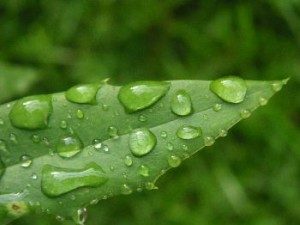 The goal of Polnell Landing Water Association (PLWA) is to provide clean water at a fair cost, good service to our members, and to conserve our water supply for future generations.
Our Board of Directors is working to upgrade our system as well as to provide for future needs. We appreciate your patience as we continue to learn about our system's needs and implement changes within our budget.
We welcome the input and support of our membership and will do our best to serve our association and community.
PLWA Board of Directors

---
The Water System
The Polnell Landing Water System (PLWS) is located on Whidbey Island, in the northwest corner of Washington State. 
PLWA's Board of Directors manage the PLWS, a Group A water distribution system that serves an area close to Polnell Point on Whidbey Island, WA.
The water system has a Certificate of Water Right with a total instantaneous withdrawal limit of 30 gallons per minute (gpm) and an annual limit of 17.5 acre-feet (5,702,392 gallons) per year.
The service area includes the neighborhoods of the Cheleek PRD and Passage Point, with some parcels accessed via Polnell Shores.
WA State rates the system for up to 27 residential connections. 20 parcels are connected to the water system and 19 of those are currently drawing water.
Our State ID Number: 55476W

---
The History of Polnell Landing Water
Robert Roberts established the PLWA in 1986, creating 35 total Share Certificates. Today the water system consists of 24 parcels with certificates of membership and 23 members. 19 of those 23 members are currently drawing water.

---
The Water System Facilities
One Water Tank: a 22,000 gallon concrete reservoir / tank just south of Old Polnell Road.
One Well: Well #1 ALT194, is 158 ft. deep. (DOE Well Report ID 61869) (Island County Well Key: GM3)
Treatment System:  Our current treatment system consists of an ozone generator and filter media.
Distribution System: Our distribution system has about one mile of water mains of various sizes, valves, and other infrastructure.
---
Management
PLWA has contracted with King Water Company to manage much of the day-to-day operation of the water system. Their duties include meter reading, Washington State required water testing, maintenance and assisting in current improvement projects and help in planning future upgrades.
---